Almost 161 million people consider themselves outdoor adventure lovers. Some of the most popular outdoor activities are hiking, camping, and biking. Imagine living in a place where you could experience these activities daily.
Looking for ways to maximize time in the great outdoors might mean a new city. Relocating cities to a state that offers access to the outdoors are becoming more popular. People are ready to move on from cramped city lifestyles surrounded by concrete.
Our guide gives you insight into the best states for outdoor enthusiasts!
1. Colorado
Colorado offers picturesque views of the Rocky Mountains from anywhere in the state.
The outdoor culture in cities like Denver, Boulder, and Breckenridge is addicting. Colorado offers rock climbing, hiking, skiing, backpacking, boating, and more.
Enjoy a concert at Red Rocks surrounded by nature while enjoying an evening of live music. It's a fantastic experience!
The Colorado Garden of the Gods is a national natural landmark with amazing views.
2. Tennessee
Tennessee is a popular choice for outdoor enthusiasts who also love to travel to other areas. You're a quick drive from Hartsfield-Jackson, the world's busiest airport. Hop a plane to a mountain or tropical destination in no time!
Tennessee is only a six-hour drive from the beach, making it an ideal hub to travel to new adventures.
The Great Smoky Mountains and the Blue Ridge Mountains are two of the most known ranges in Tennessee. Hiking and camping are popular activities throughout most of the year.
3. North Carolina
North Carolina is home to Asheville, one of the state's most popular cities. The Biltmore Estate resides in the breathtaking landscape of Asheville's rolling hills.
Mild weather, ease of access to nature, and an abundance of breweries make Asheville a popular choice for relocation.
Relocating to a new city can be intimidating but exciting! You'll be experiencing new outdoor experiences you only dreamed about before.
4. California
California ranks as one of the best states for outdoor enthusiasts. Why? Because it has everything.
You can reside in a small beach town like Newport Beach or closer to the desert in a city like Palm Springs. San Diego tops the list for the city with the most outdoor recreation opportunities.
California's mild year-round weather allows you to enjoy outdoor adventures every day of the year. Who wouldn't love to spend Christmas morning surfing or enjoying a sunny hike?
5. Utah
Utah is home to many national parks like Zion National Park and Arches National Park. The scenery is one you must experience to appreciate fully. Utah is one of the best states for adventure.
Experience fresh air at its finest in the summers with mountain biking and trail hikes. In the winter, you can fat-tire bike or try your hand at ice fishing!
There are limitless and unique activities you are hard-pressed to find in any major city.
6. Montana
Montana ranks as one of the United States' most beautiful states. And it's no wonder. Montana is home to gorgeous wildlife.
Put on your hiking boots and grab your binoculars for wildlife sightseeing on foot. You will experience the diverse landscape, from rocky hills to lush green meadows.
If you're lucky, spot animals like bison, elk, moose, and maybe a grizzly bear!
7. Wyoming
Wyoming tops many lists as one of the best cities for outdoor adventure. It is home to the majority of Yellowstone National Park.
One of the most beautiful sights in Wyoming is the Tetons. The 40-mile spread of the Teton Range is an outdoor lover's dream. You can experience fishing, mountain climbing, hiking, and boating in the mountains.
If you'd rather adventure from the comfort of your car, a scenic drive will do the trick. Experience the expansive mountain range with a slow drive. And spot a few wild animals along the way!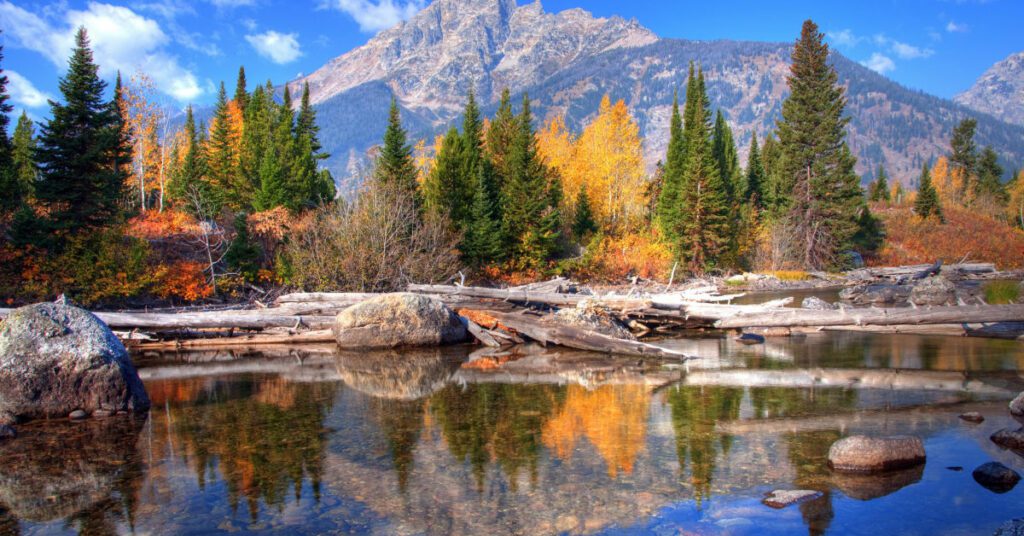 Next Steps for Outdoor Adventure Lovers
If you are one of the many outdoor adventure lovers ready to relocate, it's time to make some moves! Invest in quality moving services to make this new adventure a smooth transition.
Hiring a professional moving company makes all the difference in a successful move to a new city in a new home.
The Charles Moving and Storage team has over a decade of experience moving clients. They pride themselves on quality service and efficient delivery.
Reach out to the Charles Moving & Storage office today to schedule the move for the adventures of your dreams!